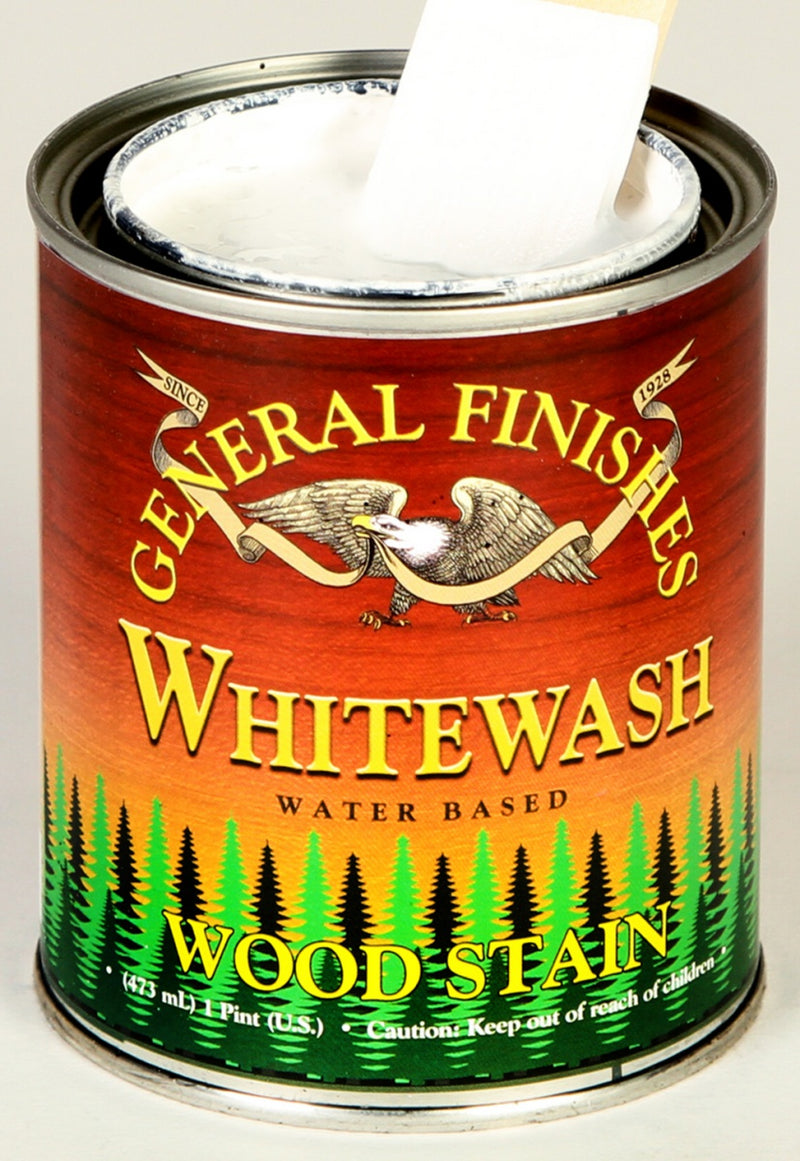 GF Water Based Wood Stains

Recoat/Dry Time: 1-2 hours
Coats Recommended: 1 coat of stain is recommended - no more than two. If you apply multiple coats, add 10-20% topcoat to the stain to lock the color down. The other option when applying 2-3 coats of stain is to apply one coat of shellac before applying top coat. Allow to dry overnight then apply High Performance.
Thinning: Thin GF water based semi-gel stains with 10-15% extender or water at point of use only. Decant what you need into a separate container and use immediately. If thinned water based semi-gel stains are stored, they will separate and lose the semi-gel consistency. 
Cure Time:
Cleanup: Soap and warm water 
Coverage Per Quart: 150 sq. ft/qt
Size: Pint, Quart, Gallon
Recommended Use: Interior use only - wood applications
Sealer: GF's Natural Pre Stain conditioner is available but not required.
Topcoat Recommendation: High Performance
Spray Tip Sizes Recommended: .043 - .051 tip and nozzle, No. 9 air cap.
VOC: <100 g/l (.83 lb/gal) VOC varies according to color.
Viscosity: Fairly thick semi-gel
WARNING: TEST FOR COMPATIBILITY WHEN USING THIS PRODUCT WITH PRODUCTS FROM OTHER BRANDS.
General Finishes products should be tested to your complete satisfaction before using. General Finishes will not be responsible for any failure if our products are used in conjunction with other brands of finishes. We do not test General Finishes products with those of another manufacturer and will not accept liability if there is a compatibility issue.
Please inquire for current availability.
General Finishes
Give us a call at 1-868-628-4795 or come see us at the store; we are happy to help.
Delivery service is at a Fee throughout Trinidad and Tobago - please inquire for pricing.
Water Based Wood Stains have all the advantages of oil based stains: they spread easily, can be repaired, blend effortlessly and have plenty of open time. The thicker formula allows controlled penetration, which will reduce blotching on softer woods such as Aspen, Pine and Maple.
Need some inspiration? Visit the General Finishes Design Center OR Pinterest Board for more furniture finishing ideas.
Click here for the color chart.
Made in the USA: Yes