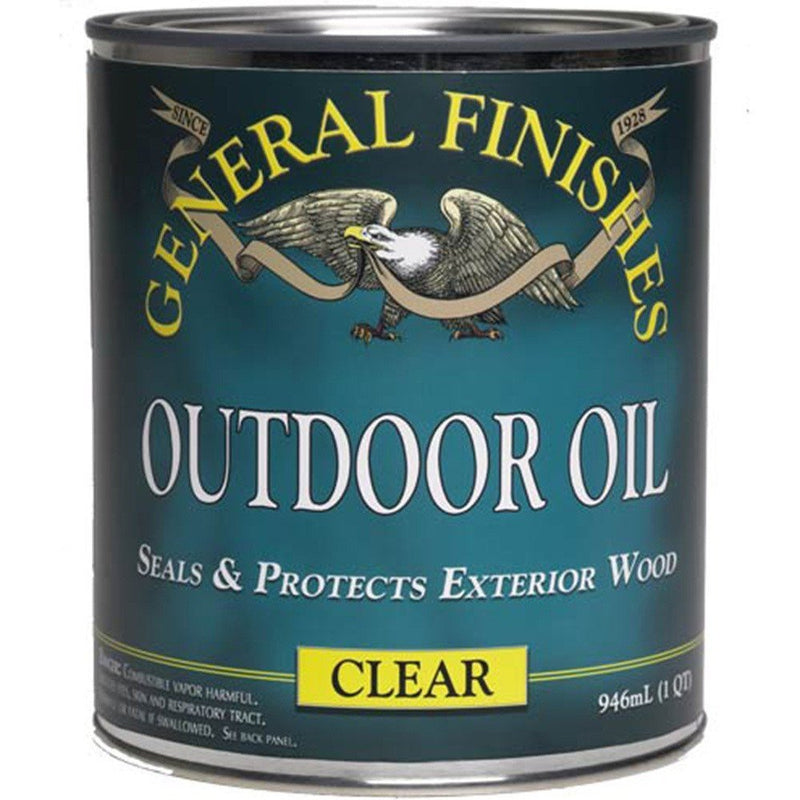 GF Outdoor Oil
SIZE: Quarts, Gallons
WARNING: TEST FOR COMPATIBILITY WHEN USING THIS PRODUCT WITH PRODUCTS FROM OTHER BRANDS.
General Finishes products should be tested to your complete satisfaction before using. General Finishes will not be responsible for any failure if our products are used in conjunction with other brands of finishes. We do not test General Finishes products with those of another manufacturer and will not accept liability if there is a compatibility issue.
Note: Outdoor Oil may not adhere over extremely oily exotic woods.
Please inquire for current availability.
General Finishes
Give us a call at 1-868-628-4795 or come see us at the store; we are happy to help.
Delivery service is at a Fee throughout Trinidad and Tobago - please inquire for pricing.
General Finishes Outdoor Oil is an exterior-rated penetrating linseed oil. It contains UV stabilizers, mildew prohibitors, and twice the oil contained in competing brands. Use Outdoor Oil for all exterior outdoor wood projects, particularly wood furniture. It can be used by itself, over any stain, and on pressure treated wood. Outdoor Oil is available in Clear.
Visit the General Finishes Design Center OR Pinterest Board for more furniture finishing ideas.
Made in the USA: Yes