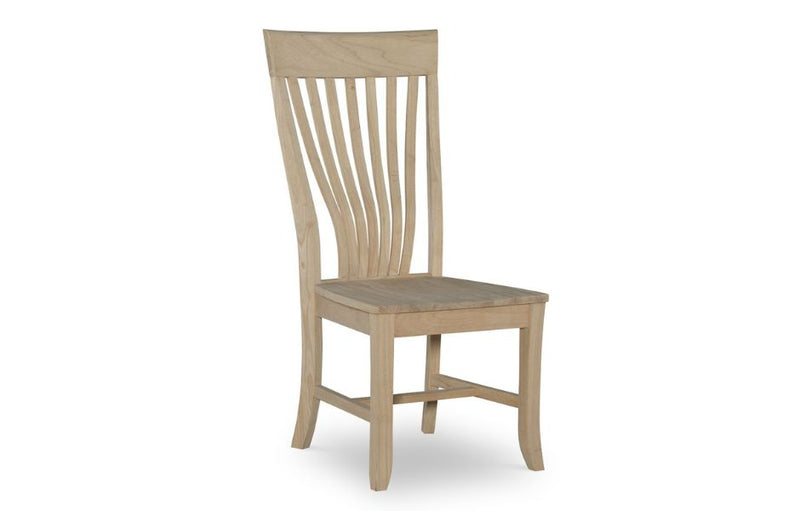 Amanda Side Chair
Wood Seat or Upholstered Seat available. Click here for fabric options.
Dimensions:
Width: 22 1/4" (56.5 cm)
Depth: 24 1/4" (61.6 cm)
Height: 42" (106.7 cm)

Please inquire for current availability.
Whitewood Industries
Give us a call at 1-868-628-4795 or come see us at the store; we are happy to help.
Delivery service is at a Fee throughout Trinidad and Tobago - please inquire for pricing.
07/21/2015: new C-34 & C-34AB chairs are replacing the C-365 & C-365AB chairs (discontinued).
Assembly: Optional - buy completely built or ready-to-assemble
Depth: 18"
Height: 42"
Width: 19.25"
Wood: Parawood